BOOKS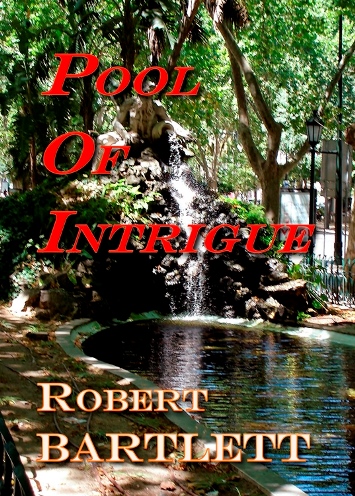 POOL OF INTRIGUE
ISBN: 978-0-9944766-3-0
GENRE: FICTION / GENERAL
There were still unresolved political and military questions amongst the European countries as they gathered in Lisbon, Portugal,
to participate in the ratification process of the Treaty of Lisbon.
When an international police presence was requested - part of political protocol, INTERPOL Chief Detective, Inspector Owen Foy,
was directed to attend as an observer at the Lisbon conference.
Although Owen Foy regarded the assignment as a public relations formality, he took the opportunity to visit the family of an
old Portuguese friend who had recently died. However, when Foy learnt there were suspicious circumstances surrounding
his friend's death he started to investigate.
As a consequence he discovered a furtive organisation that led to an elaborate Pool of Intrigue.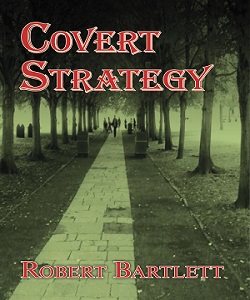 COVERT STRATEGY
ISBN: 978-09944766-2-3
Genre: Fiction / General




 
Although there are several International Protocols and Conventions prohibiting the use of chemical and biological weapons, some organisation
have continued with research into undetectable nerve agents.
When a deceased man was found in the Blackwood Forest, Winchester - not far from the Portlyn Research Laboratories, his death was reminiscent
of similar events years earlier; when some scientists involved in biological research had died under suspicious circumstances.

After Phillip Braose of the British Foreign Office assisted in determining the dead Winchester man's identity, his enquiries also uncovered some
dubious events which indicated a false flag conspiracy to implicate another country in the illicit use of chemical agents.
Phillip Braose- the bold protagonist from the previous novels - The Secret Salamancan, Clandestine Missions and The Callous Charade;
uncovers an international CovertStrategy.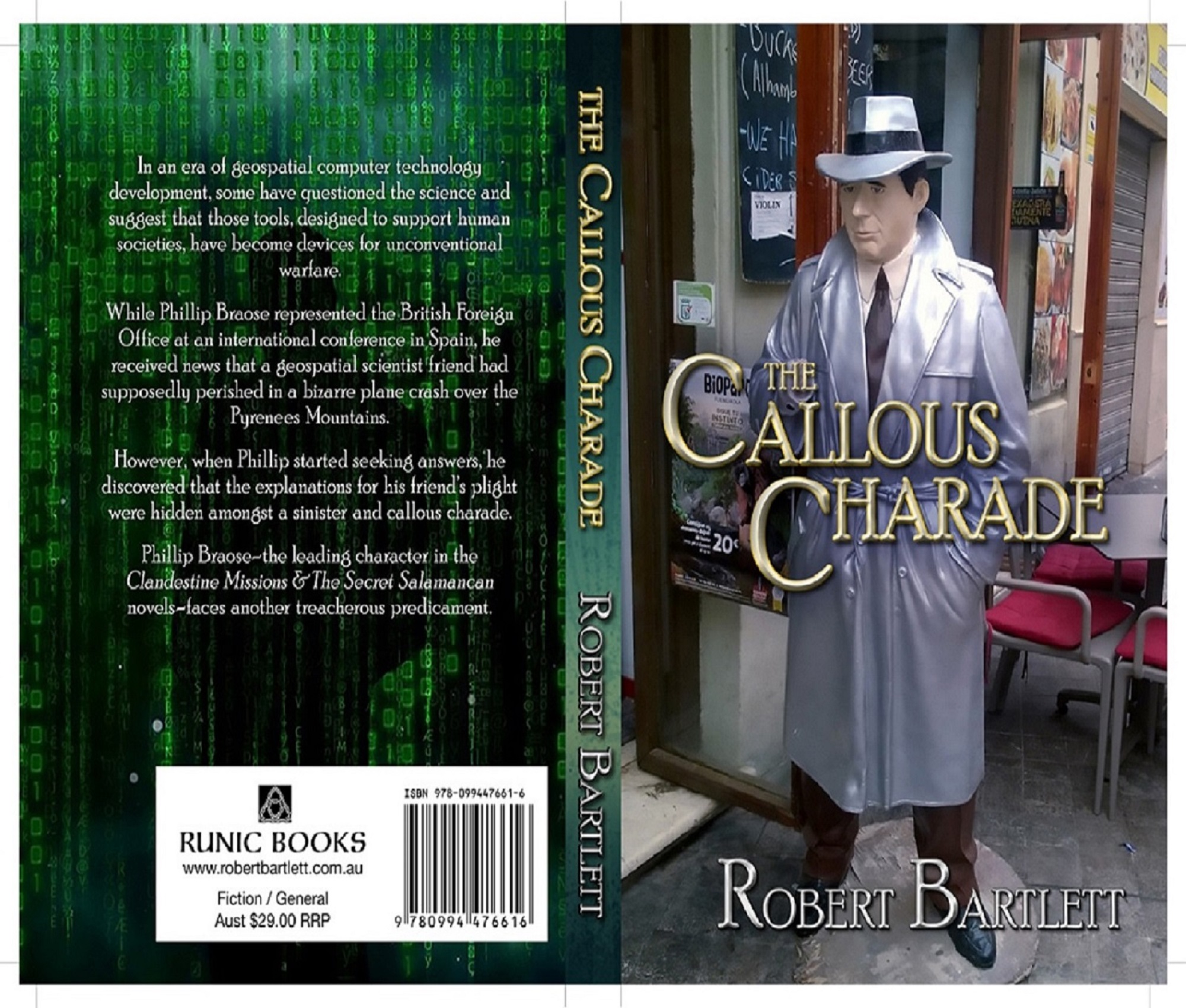 THE
CALLOUS
CHARADE
I
SBN: 978-09944766-1-6
Genre: Fiction General


In an era of geospatial computer technology development, some have questioned the science and suggest that those tools, designed to support human societies,
have become devices for unconventional warfare.
While Phillip Braose represented the British Foreign Office at an international conference in Spain, he received news that a geospatial scientist friend had
supposedly perished in a bizarre plane crash over the Pyrenees Mountains.
However, when Phillip started seeking answers, he discovered that the explanations for his friend's plight were hidden amongst a sinister and callous charade.
Phillip Braose - The leading character inthe Clandestine Missions & TheSecret Salamancan novels - faces another treacherous predicament.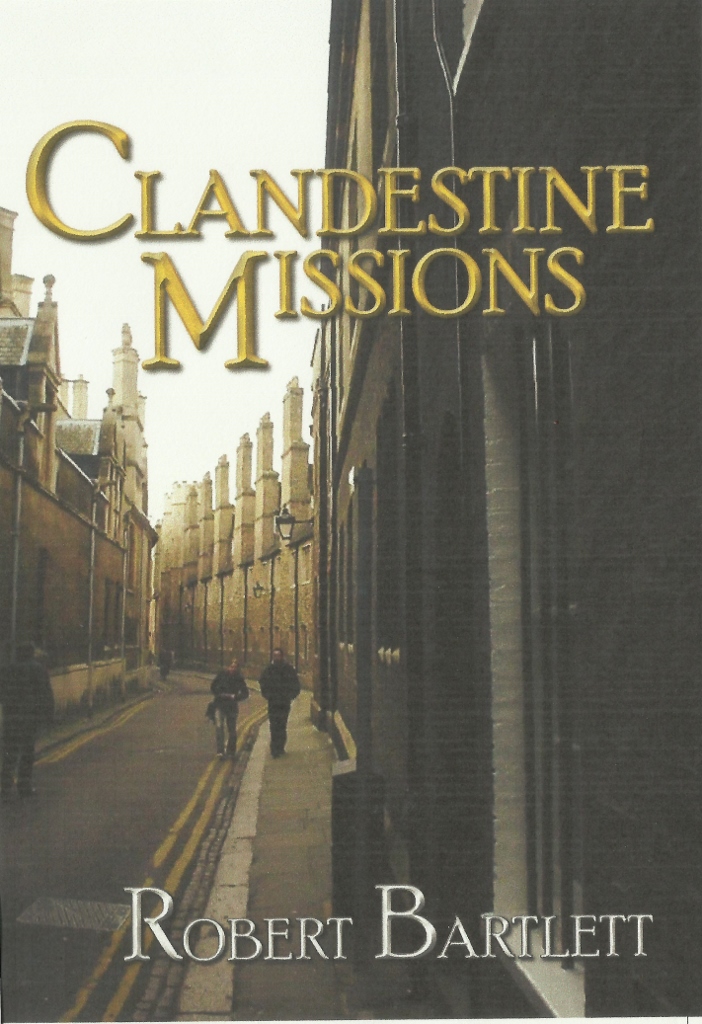 CLANDESTINE MISSIONS


ISBN 978 – 09944766-0-9
Genre: Fiction /General
Centuries ago, espionage and clandestine activities played significant roles in many countries' quests to rule over others.
Over more recent times, Clandestine Missions have helped shape intelligence agencies into well-organised covert organisations;
maintained by substantial amounts of unaccountable funds.
After uncovering a secret message, Phillip Braose, an Executive Operations Officer from the British Foreign Office, inadvertently
becomes involved in a puzzling murder case with links to a secretive Whitehall security organisation and its illicit activities.
Phillip Braose, chief protagonist of The Secret Salamancan novel, once again confronts another perilous situation.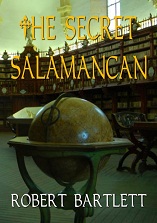 THE SECRET SALAMANCAN
ISBN 978 – 1921456-83-1
Genre: Fiction General

Communications are an important component in any Government with the Spin Factor becoming a probable element - an irreducible
constituent in many verbal or written messages. However, often there are more sinister reasons for tapping into the dark pit of disinformation
to shape public opinion and to hide the truth.
Phillip Braose, an Information Analyst from the British Foreign Office, while ever mindful of the power of political propaganda, is surprised
when given an unusual assignment to assist in a clandestine intelligence operation.
When deadly inexplicable events occur, Phillip's quest for the truth forces him to confront startling evidence that not only proves how political
expediency determines the motives of many, but the unusual circumstances also compel him to rethink the real the real purpose of his own life.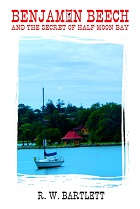 BENJAMIN BEECH
AND THE SECRET OF HALF MOON BAY
ISBN 978 – 1921456-96-1
Genre: Fiction Children's
 
This tale of extraordinary events was written to rouse the adventurous spirit within children. But perhaps older readers will also find it interesting,
with the story stirring some to reminisce and recollect how they once were.
Although fictional, the story was inspired by three children who lived and played around Half Moon Bay in Drummoyne a Sydney suburb.
Set in the 1950s, a more innocent time, it was also an era when children created their own activities to pass away the hours.
However one year, during the Christmas school holidays, Benjamin Beech and his two companions' lives were affected forever by a strange
series of events and a lifelong secret promise.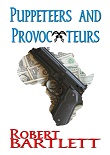 PUPPETEERS AND PROVOCATEURS
ISBN 978-1921456-53-4
Gene: Fiction General

In recent decades, there has been much emphasis placed on the rights of individuals, yet there are still over 200 million people in the
World - representing 60 stateless nations - who are poor, marginalised and denied basic human rights under International Law.
They are unable to choose their own social, political or cultural futures, and are either confined within First, Second or Third World countries.
They are the people of the Fourth World.
Researching information concerning the misuse of human aid to a Fourth World country, a freelance journalist dies in New York under suspicious
circumstances after discovering secret plans for the illegal supply of military weapons.
When Alistair Allobrogicus - the Manx Deemster - becomes involved and delves into the mire of murky military and political subterfuge,
more disturbing facts emerge that point to the existence of secret shadow governments controlled by a cartel of covert puppeteers and provocateurs.
Puppeteers and Provocateurs completes the Alistair Allobrogicus trilogy, which began with The Manx Deemster and continued with
The Matroska Effect Novel.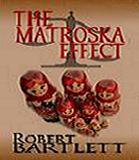 THE MATROSKA EFFECT
ISBN 978-1-921456-24-4

Genre: Fiction / Crime
Whilst Globalisation might provide conditional business opportunities for some, it has also given unrighteous providence to an elite group of transnational
corporations to control a country's economic, financial and political interests by skilfully manipulating nations through a co-ordinated smokescreen network
of companies-within-companies.
This Matroska Effect has an adverse influence on the lives of many throughout the world, and its mechanism often generates corruption and financial
fraud within corporations and governments – ignoring the citizens' plight of social injustice.
While investigating the Razor Corporation, Alistair Allobrogicus - The Manx Deemster - uncovers a powerful, international clandestine organisation
controlled by a nefarious group of egocentric white-collar criminals who eliminate anyone who opposes their plans.
Although fictional, The Matroska Effect was inspired by actual criminal events and illicit acts, many of which are still occurring within our societies today.
The Matroska Effect is a sequel to The Manx Deemster.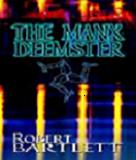 THE MANX DEEMSTER

ISBN 978-1-921456-01-5

Genre: Fiction / Crime

 
The Financial Action Task Force (FATF) Secretariat estimated that 60% of the world's wealth was held in off-shore shell companies and some were being used
in sophisticated money-laundering networks.
An international information bureau was established to track millions of unseen untouchable funds as they streamed through a constantly shifting, twisting,
turning web of electronic media.
To fight this financial fraud, a corporate lawyer joins forces with a mysterious man from the Isle of Man called The Manx Deemster, who is head of the
Caine League – a unique group of altruists.
- A fictional story of the unconventional detection methods undertaken to uncover the identities of the criminals and their illegal activities hidden behind
a veil of criminal deceit.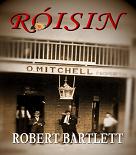 RŌISIN

ISBN 978-1920764-88-3

Genre: Historical Fiction
 
Róisin (Rose) although fictional, was inspired by actual events. It's the story of an ordinary Australian-born woman of Irish descent with a unique character
who showed others by her positive determination and entrepreneurial flair how to live their dream and become extraordinary.
It is a spirited woman's adventure that begins in the era of the Great Depression, through the torment of WW11 to the post-war economic boom years and
into the swinging 1970s.During decades of daring, her quest was often challenged by the established norms of the day, when society measured success or
failure by the gender of an individual. By her twentieth year, Roisin had a dream and unquenchable desire to become a dress-designer, and not just designing
the normally acceptable designs of her era, but to create and introduce a completely new unique concept that would alter the way people saw themselves.-
Apart from the dramatic aspects of the story, students will find the descriptions of the ever-changing styles of the Australian and British rag-trade very interesting.
Readers should gain an enlightening insight of the clothing industry from the design stage through the manufacturing processes to the finished garment.